I HELP FREELANCERS IN
GETTING MORE CLIENTS RAISING PRICES MANAGING EFFECTIVELY
Delivering expert Knowledge IN A SIMPLE WAY
There was never a better time to start up and run your freelance career.
make your work More Effective& Sucessful

Finding Ideal Client
You'll learn how to choose a niche that combines the aspects of PASSION + PROFITABILITY.
Choosing Profitable Service
I'll help you package your services into marketable solutions using Results and Outcomes!
Social Media Strategy
Choose your favourite social media platform and be THE EXPERT in your niche!

PRICING AND MONEY MINDSET
Have you figured out how to price your offers in an effective way? I will show you how so that you feel 100% ready!
SALES SYSTEM
We'll build a 'lead generation system' that gets leads pouring in to your inbox every week. Sales is crucial!

Content & Visibility Strategy
Get ready to show up, promote your brand and show your IDEAL CLIENTS that you can help them!
I have 6 years of experience in freelancing and coaching.
I have mentored over 250 people from 15+ countries in growing their freelance businesses.
I am a speaker at Nomad Base for 52,000 members
I provide a tailored made program for every single client.
I am 100% passionate about what I do – so I will not try to sell you something if it doesn't fit.
clients would work together with me again
NAtionalities I worked with
ARE YOU AN EXPERIENCED FREELANCING WOMAN?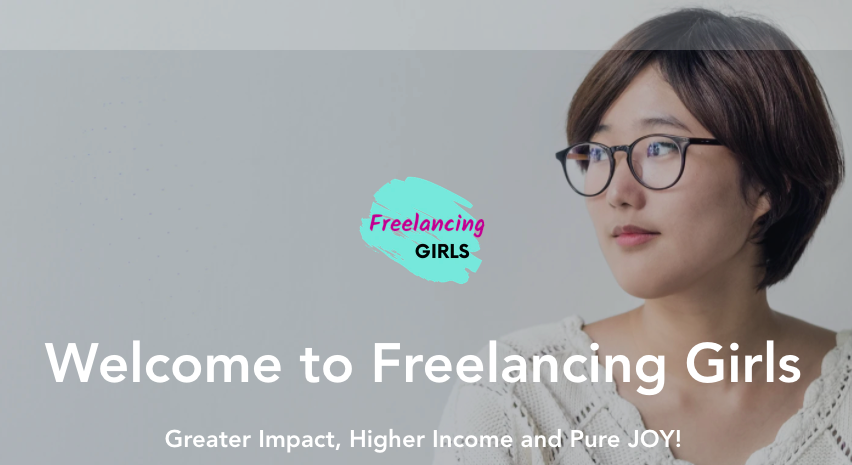 Join our private community:
Business Training
Mentorship
Connection & Support
"
I can't wonder enough how lucky I was to come across this wonderful woman. We had 4 months of business coaching while I aspired to go freelance. Ania has taught me so much and I appreciate her help on so many levels. She knows exactly which buttons to press to keep you moving forward and motivated, at the same time there is a lot of understanding and empathy
."
"Ania was my
freelance me
ntor during my freelance Bootcamp. I was really impressed by her warmth, positive mindset, energy, and expertise. She encourages initiative, empowers, and can support you while going outside of your comfort zone and entering an online career path. I feel extremely lucky that I could work with Ania and I can strongly recommend her as a coach! You won't regret it."
"
Ania as my mentor was always perfectly prepared and dedicated. I appreciated mostly her huge experience in both being a freelancer and a coach. It made me feel that I am learning from a top professional but also from a friend. Her way of giving advice was always friendly and kind. To add more, she provided some very useful content that kept me learning and developing. I would definitely recommend her as a coach
."
"Ania was my mentor and I am very happy that I met Ania in my life. I received a large dose of knowledge and motivation from her as a mentor. She taught me good practices in working with clients. Ania is a very nice, cultural and lively person and easily transfers knowledge. After each lesson with her, I felt strongly motivated to take an action!"
"It was a great pleasure to learn from Ania who has a significant talent to share knowledge. If you want to know how to become a professional freelancer, Ania is a great choice. She will support you and share many useful tips and best practices which will help you to build good relations with your future clients. I would definitely recommend Ania."
"Ania helped me find clarity, define my vision and make an actual plan for my business. I felt inspired, motivated and supported! Ania used specific tools and took specific steps to guide me. Her words help me to keep going everytime I face a challenge with my business. I can definitely recommend Ania as the freelance coach."
Here I am giving away EXPERT Freelancer KnowleDGe for Free. Get to know me a bit 😉
Hiring a coach is a huge decision.
Not only he / she should be an expert in the field, you need support with, but also you need to feel comfortable on a personal level.
As a rule, I only coach clients, I feel a comfortable myself as well & see the potential of a great outcome.
So why not jump on the phone together and find out? 🙂
If you have ANY questions, please don't be shy and write to me!
Best,
Ania Krol